When you start your own business, it may seem that you have everything under control, as being a new or small company, both the registration, as the management of finance and accounting are easy to carry out. However, as time goes by and our company becomes bigger, the burden of managing your accounts also grows and it is common that, before you know it, you find yourself buried under the weight of your own finances. It suddenly becomes more difficult to track banking transactions, handle receipts and make payments.
At this point, the question we need to ask ourselves is: "Is it time to leave my accounting to third parties?" Before we can answer, here are 5 good reasons why hiring third parties could be extremely beneficial.
Reason #1: Time is Money
When you are at the head of a business, time is money. Deciding to hire a third-party service to maintain your accounts can save hours of trying to do it by yourself without making any mistakes, from the management of credit cards, to talking with banks, to the collection of invoices.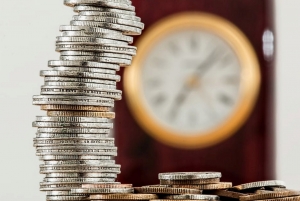 Sometimes there is not even time to supervise an accountant within your company, so doing it on your own may seem impossible. Putting your accounts in the hands of an accounting firm will be profitable and will allow you to concentrate your energy on the development of your business.
One of the main functions of a business owner is to work to generate more income for the company. How can you do it if you're stuck in the accounting department? By contracting outsourcing services, your time can be spent searching for new potential clients and improving the areas that will make your company a successful business.
An experienced professional is always better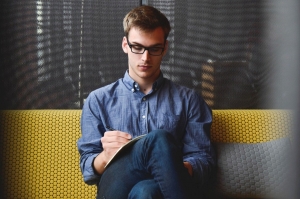 Reason #2: Timely, Reliable Service
Unless you have first-hand experience with accounting, it is probably best to have a professional who is dedicated only to keep a good record of our finances and, most importantly, to do so with all the required experience.
Let's stop wasting time trying to find out how the world of accounting works and better let us be guided by experienced professionals, which will be reflected in a better quality of work.
People who work in accounting firms know how to handle payroll, develop financial statements, and manage audits. Therefore, by hiring someone you trust, you will ensure that they provide you with a timely and reliable service that matches your needs and timelines.
Reason #3: Reduce Expenses
Especially for small and new companies, expenses can be a real problem. Leaving the management of accounting to a professional organization that is only dedicated to that will help you save money. At first glance it would seem cheaper to hire an accountant to keep track of finances, but when considering the total costs of training, benefits, visa, and social insurance, it becomes cheaper and less complicated to go to a third party.
One of the main benefits is the freedom to pay for the specific services you need, which translates into lower costs and more productivity, compared to a full-time employee.
Reason #4: Flexibility
A good accounting firm will provide efficient cost perspectives and lists full of options to choose from to help you increase profits. In addition, they can advise you professionally on how to expand your business or find aspects in which you can reduce costs. In other words, outsourcing gives you all the necessary flexibility to grow your business. Outsourcing will allow you to have the best services without the additional expense of constant training.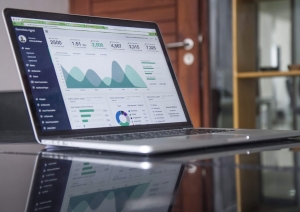 Reason #5: Minimize Fraud and Errors
Perhaps the biggest advantage is that by having a team of experts working on your accounts, the risk of fraud or errors is significantly reduced and, when this happens, the probability that the responsibility falls on your own company is almost null.
In the long term, having a person to manage your finances is not effective, because even the best accountant can be wrong, which translates into loss of time and money. But when outsourcing to accounting experts, you are ensuring that there is a team of competitive specialists with different tasks that will manage the accounts of your business in the best possible way.
https://www.cpaccounts.com/wp-content/uploads/2018/12/1.jpg
784
1170
admin
https://www.cpaccounts.com/wp-content/uploads/2020/07/cpa_logo_v2_23.png
admin
2018-12-10 10:18:40
2018-12-13 10:37:03
5 Reasons to Outsource Accounting Services for Your Company